API Configuration Options
From the Magento Admin Panel, choose Stores -> Configuration and find Contentor API in the left hand menu.
The configuration page consists of 5 parts described below and you only have to configure this once so take your time to get things going. We will be happy to guide you, just send an e-mail to dev@contentor.se and we will help you through the settings.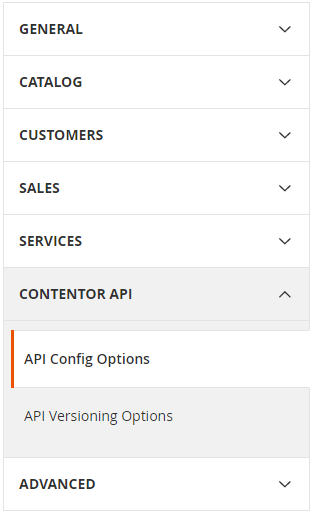 Info
Settings will affect the experience for the translators/proofreaders and you are more than welcome to discuss this with the localization experts at Contentor to create the best conditions for quality content.